Sailing and racing
Soling US 389, "Ratnip"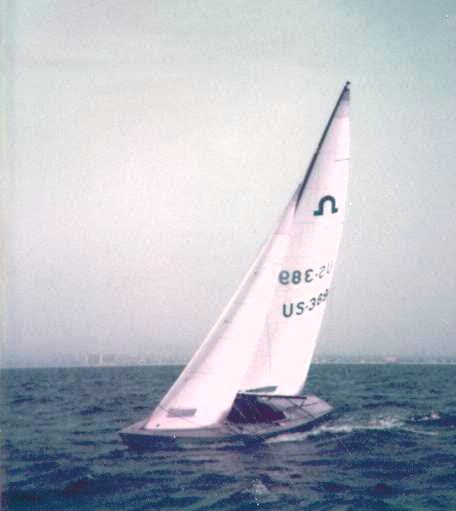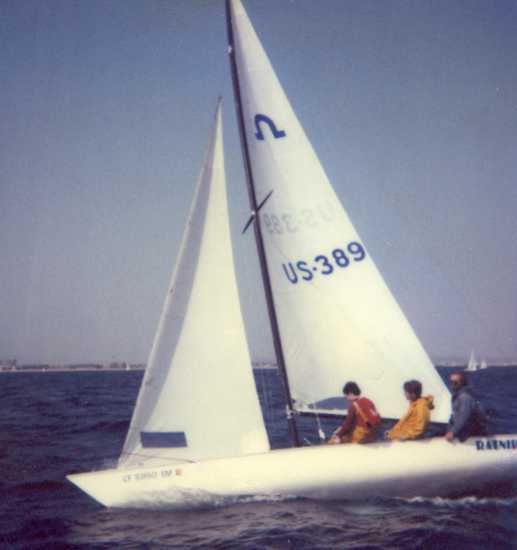 I learned to sail in Solings in Marina del Rey in the late 1970s and met my wife, Nina Edmondson, while she was doing the same. In 1980 we bought Soling US 389. This boat gave us pleasure and memorable experiences in daysailing and racing.

This boat had a more illustrious racing history than I did. I collected a fair share of trophies, but this particular boat won the first ever Soling Worlds in 1969. Paul Elvstrom was her skipper in that event, sailed while the boat belonged to her Danish first owner.

My personal best tongue-in-cheek bragging rights came when I trophied in a single-handed race, finishing ahead of Olympic gold medalist Mark Spitz. It sounds good enough if we just don't mention the difference between speed

in

the water and

on

the water.

My most memorable racing experiences were starts at the 1982 Long Beach Olympic Classes Regatta. With 35 Solings on the start line, we maneuvered to the best start in the fleet at least a couple times and were consistently at least among the best.

Solings are a 27-foot keel boat, the largest classt competing in the Olympics. Most Solings weigh in for serious competition at about 2,285 pounds. At the time I owned US 389 she was overweight, at 2,415 pounds, and my budget only permitted using sails that serious racers would consider blown out. At that time, those sailing to win in national or international Soling racing typically would use sails for no more than two regattas before replacing them. And finally, an amateur crew will never be as sharp as the serious competitors, whose lives are consumed by sailing.

But it's fun and challenging. Solings have a complex rig for a boat their size, with almost all of the controls used on America's Cup boats but manned by a crew of 3 instead of a dozen. My boat's rig gave the crew 18 assorted lines to control and trim the sails, counting adjustments to both running rigging and standing rigging. We used all of these in each lap around a race course.