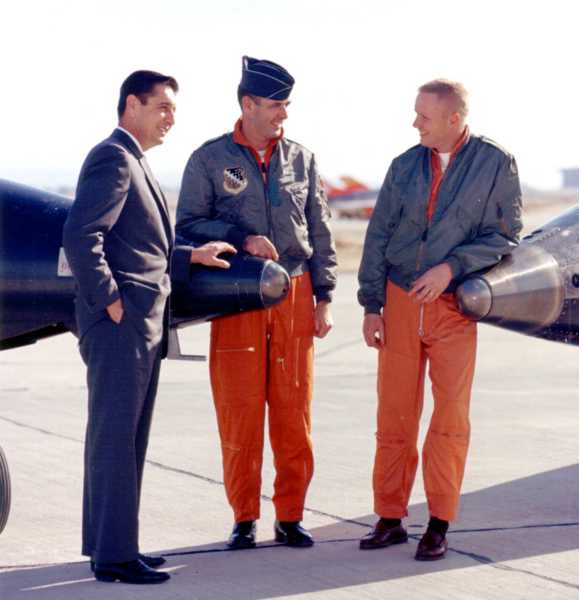 X-15 pilots Scott Crossfield (North American Aviation), Robert White (USAF), and Neil Armstrong (NASA)
Photographed at symbolic handoff of "keys to the X-15", representing delivery of the aircraft by North American and acceptance of it for the flight research program conducted jointly by the Air Force and NASA.

Several photos taken during this event have been released and published. This one is a reduced-resolution copy of the one included on the Apogee Books cdrom included with their book, X-15 THE NASA MISSION REPORTS.