X-15 30the Anniversary Proceedings
NASA Document CP-3105, May 8, 1989

Click the title above or the image below to load the complete document.
(The complete document is a fairly large pdf file)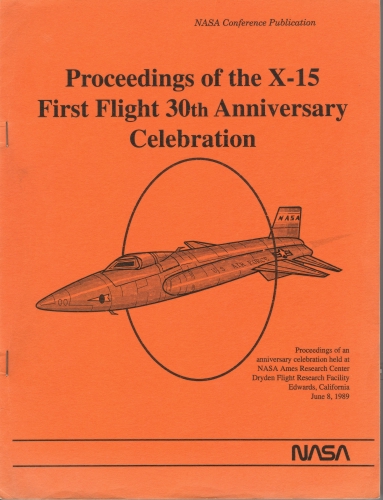 Cover image is scanned from an original hard copy document. Content pages are monochrome, and the pdf file for this document is the

version stored on the NASA Dryden Technical Reports Server

.


---