X-15 launch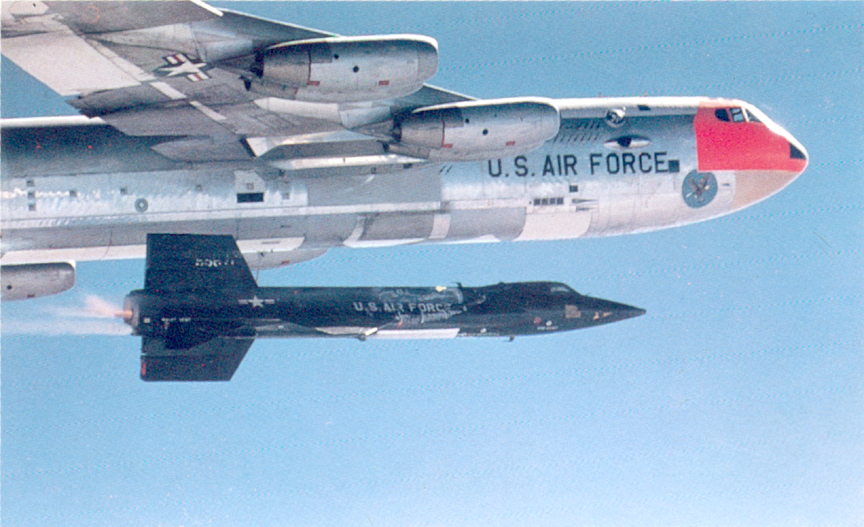 This is the #2 X-15 just after being dropped from the B-52. The rocket engine would be in igniter idle just prior to drop, the pilot would tend to waste little time at this point to start the engine. At this moment the pilot also will be correcting the X-15's tendency to roll right on release. The initial roll moment is a consequence of local airflow below the B-52 wing, between its inboard nacelles and the fuselage.
This image is believed to be an Air Force photo. This rendition was copied from Files\pics\xlr11launch.jpg on the
Apogee Books
CDROM packaged with their book,
X-15 - The NASA Mission Reports
.
---